---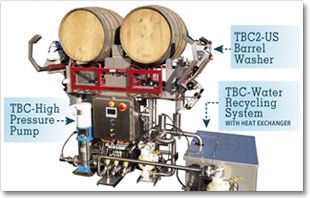 In an effort to continually support all clients in reducing water use, specifically those facing California's 25% water reduction mandate, Tom Beard Company is providing 3 services along with new water-saving retrofits to help greatly reduce water usage for barrel washing.
Purchase a TBC Barrel Washer. Replace traditional spray ball washing and save 50% water use, while still providing maximum cleaning efficiency. During this time of great need we can also help with financing.
Purchase a TBC Water Recycling System Retrofit with Heat Exchanger – We fit a 50 gallon tank to your current TBC 2 or 4 Barrel Washer, or Conveyor System, which repurposes final clean rinse water for the pre-wash rinse cycle or all of hot rinse cycle. The added heat exchanger heats the rinse water to 160-170° (allowing full barrel sanitization) for a complete wash cycle with water savings of nearly 50%.
Purchase a TBC High Pressure Pump Upgrade, (recommended for equipment 2004 and older). Upgrade your TBC 2 or 4 Barrel Washer or Conveyor System, from high volume water with low pressure, to low volume with high pressure, thus increasing washing efficiency and decreasing water use of about 25%.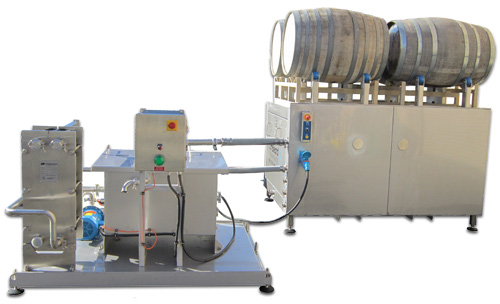 As new mandates and regulations may occur, we encourage you to make a call today. Discuss your equipment needs and schedule a consultation time with a TBC representative while still available.
Please contact Andrew Wooller (707-573-3141 x 102, awooller@pnlspecialties.com) or
Chuy Mendoza (707-573-3150 x 104, jmendoza@tombeard.com).